Large Wooden Shipping & Packing Crates for Sale
We are one the UK's leading manufacturers for wooden crates, ready for all domestic and commercial purposes including packing and shipping overseas. At our workshop in Middlesbrough, our experienced team are able to create wooden crates of all sizes that are tailored to meet your specifications and deliver them to businesses and households across the UK. If you require wooden crates then contact us today.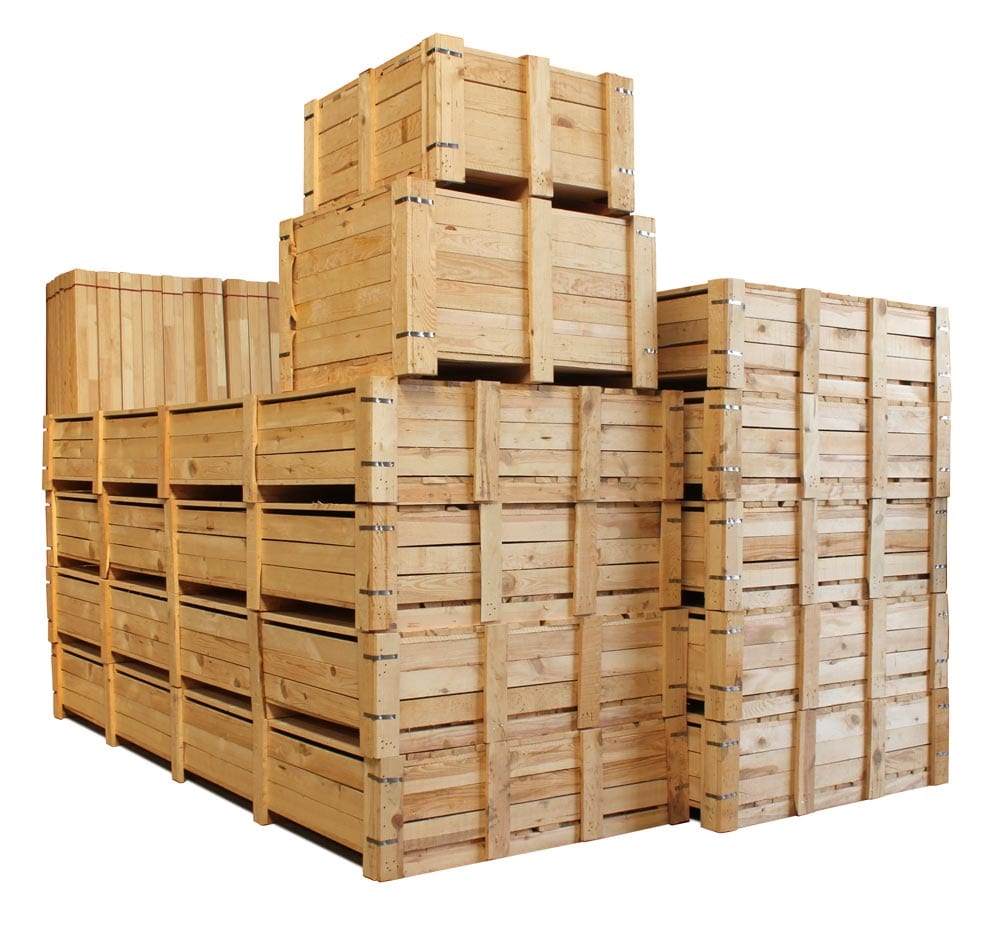 Why Choose Us?
Over 50 years of experience
High quality, locally sourced timber
Safe and secure nationwide delivery service
Fully bespoke products to meet your specifications
ISPM-15 Certified
Our Process
Consultation – we want to know any special requirements that you may require, as well as the dimensions that you need for the size of your crates.
Design – our design team create the initial drawings of what your crates should look like.
Manufacturing – our experienced team of joiners will produce your crates, tailored to your specifications.
Delivery – we will safely and securely deliver your crates to your address. If you are located near Middlesbrough, you can pick them up at our workshop.
Fully Compliant Shipping Crates for Exporting
Using our very own heat treatment kiln at our workshop, we heat treat our own timber to ensure that it is fully compliant with ISPM-15 shipping regulations. We heat our timber to reach 56 degrees celsius for up to 30 minutes!
Why is it important for your shipping crates to be heat treated? If your wooden crates do not follow regulations and are sent for export, then it is possible that you can face incurring costs, your crates may be sent back to the UK or even worse, incinerated.
If you require heat treated wooden crates to be ready for export then we'll be able to help! Just fill in a form and let us know your requirements.
Packing Crates for all Purposes
Our timber packing crates can be used for all kinds of purposes for businesses, including moving heavy items from one of your own locations to another, supplying heavy items to one of your clients or safely securing items for your business in a warehouse. Each of our crates are made from the highest quality timber, so you can ensure that your goods will remain in perfect condition.
We have worked with hundreds of clients who require packing crates for domestic purposes as, due to their durability, act great as storage solutions, handy when moving home or can be used for garden projects such as wooden crate garden furniture or pet homes like wooden rabbit hutches.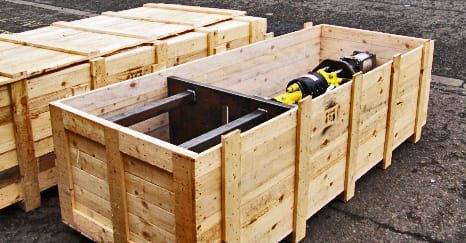 Speak to the Timber Experts
If you require packing or shipping services then we're happy to help! Simply fill in a form, and we'll get back to you as soon as possible, or give us a call on 01642 224092.
FAQs
How much does it cost for a wooden crate?
How much a wooden crate costs depends on various factors, including the diameters that you require! If you want to find out how much yours would cost then fill in a form and we'll be able to provide you with an accurate quote.
Do you offer delivery services?
We deliver to addresses up and down the UK, which are an additional cost. If you live local to the Middlesbrough area, you are able to pick up your items at our workshop.
When making an enquiry, what measurements should I provide?
When making an inquiry, please can you provide your dimensions in metric measurements in the following: Length (L) x Width (W) x Depth (D).
Can you create bespoke wooden crates in custom shapes?
Yes, we are able to produce wooden crates in all shapes and sizes to meet your requirements. We have produced crates for all kinds of heavy duty machinery for businesses and created custom shaped furniture for people's gardens. Speak to us about what you want and we'll do our best to deliver it!